About Advanced Restaurant Supply, Inc.
Locally Owned & Operated Since 1994
We are located in the beautiful Flathead Valley of Northwest Montana. With Glacier National Park to the north, the Rocky Mountains to the east, and Flathead Lake to the south; adventure is truly just out our back door!
We are a locally owned and operated business that was founded in 1994. We give our customers an affordable option for restaurant equipment, supplies, service, and technical support.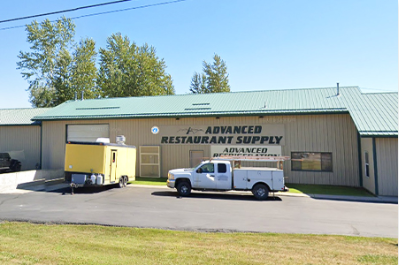 Who We Are
Being a proud member of Excell Marketing gives us increased buying strength, exceptional marketing support, and educational training to better serve you. We conduct our affairs in a uniformly ethical manner that shows respect for our customers, employees, the environment, and the communities in which we do business.
Let Our Knowledgeable Staff Help You With Any Of Your Restaurant Equipment Or Supply Needs, Parts & Support!
What Advanced Restaurant Supply Customers Are Saying
---
Always A Valued Partner
As Purchasing Officer for Flathead Valley Community College, I have worked with Advanced Restaurant Supply. They have always done an excellent job for us, from supplying small wares to successfully installing our entire state of the art Culinary Arts Kitchen equipment package. They've also assisted with our recently upgraded cafeteria custom designed furniture and many other varied projects. Always a valued partner, Advanced can be counted on to get all jobs done correctly and on time. -Steve Larson
Pleasure To Work With
It has been my distinct pleasure to work closely with Advanced Restaurant Supply over the last 3 and 1/2 years. We approached Advanced with our concept for a new fine dining establishment, and they began to deliver for us in an impressive way. From design to final installation, Advanced provided tremendous product knowledge, superior service, and most importantly, excellent reliable products and equipment. Our relationship continues today. We have no reason to work with anyone but the best-Advanced Restaurant Supply. -Kevin Pitt GM at North Bay Grill
Excellence In Sales & Service
Advanced Restaurant Supply has provided excellence in sales, customer service and equipment service for years. I would not go anywhere else for my business. - Chef Amy Foote at North Valley Hospital